Time Management for the College Student🕐
Learn How to Manage Your Time In College
Find out the necessary techniques and strategies for proper time management as a college student.
Learn how to build a weekly schedule, improve your productivity, and utilize strategies to overcome procrastination.
Learn how to be a dedicated student while also enjoying the social aspects of college.
This course will get you prepared! Are you ready?

(Approximate course length: 4-5 hours)
Time is the scarcest resource and unless it is managed,
nothing else can be managed.
The course was a great eye-opener to the importance of time management. Procrastination is not only something that affects us in college, it continues with us after graduation and impacts our post-grad lives.
M.ED CANDIDATE IN COUNSELOR EDUCATION
About This Course
Outward In Learning offers the "Time Management for the College Student" course and assessments to measure a student's college readiness and understand their academic strengths and weaknesses.


The ideal time for a student to take the time management course is between their last day of high school and their first day of college — even if a few years pass in between.
The time management struggle makes sense considering students entering college are used to a structured academic environment. In high school, the average Pennsylvania student spends about 30 hours in the classroom each week. Classroom time in college with a full course load is half that time or less.

Students must learn how to break down the time spent outside of the classroom, so that hours do not turn into an endless stream of video games, take out food and socializing.

Infused with humor and delivered in a conversational style, the course comes in modules. They teach students:


• An introduction to time management and understanding time as an elusive, unusual commodity with a questionnaire that prompts the student to consider ways to improve their skills.
• The importance of planning. Students must come to understand that if they have a one-hour class at 9 a.m. on Mondays, Wednesdays and Fridays, their day does not end at 10 a.m. It is just beginning. This section delves into setting up a schedule that includes class time, study time and free time.
• Various exercises to understand where unstructured time goes and learn how to set priorities and determine how much time a student should be studying based on credit hours. The course walks through how to build out a 7-day schedule.
• Motivation rises and falls — and riding that wave leads to procrastination. This section teaches when to plow ahead and how to overcome the urge to put off work, as well as learn to recognize when to take a break and why breaks are necessary.
• The power of creating positive habits. If a student can set a schedule and follow it for two weeks, they're more likely to stick with it for a month. One month becomes two and that quickly becomes a semester. With time management, discipline and consistency, students can find the balance between academic success and a healthy social life.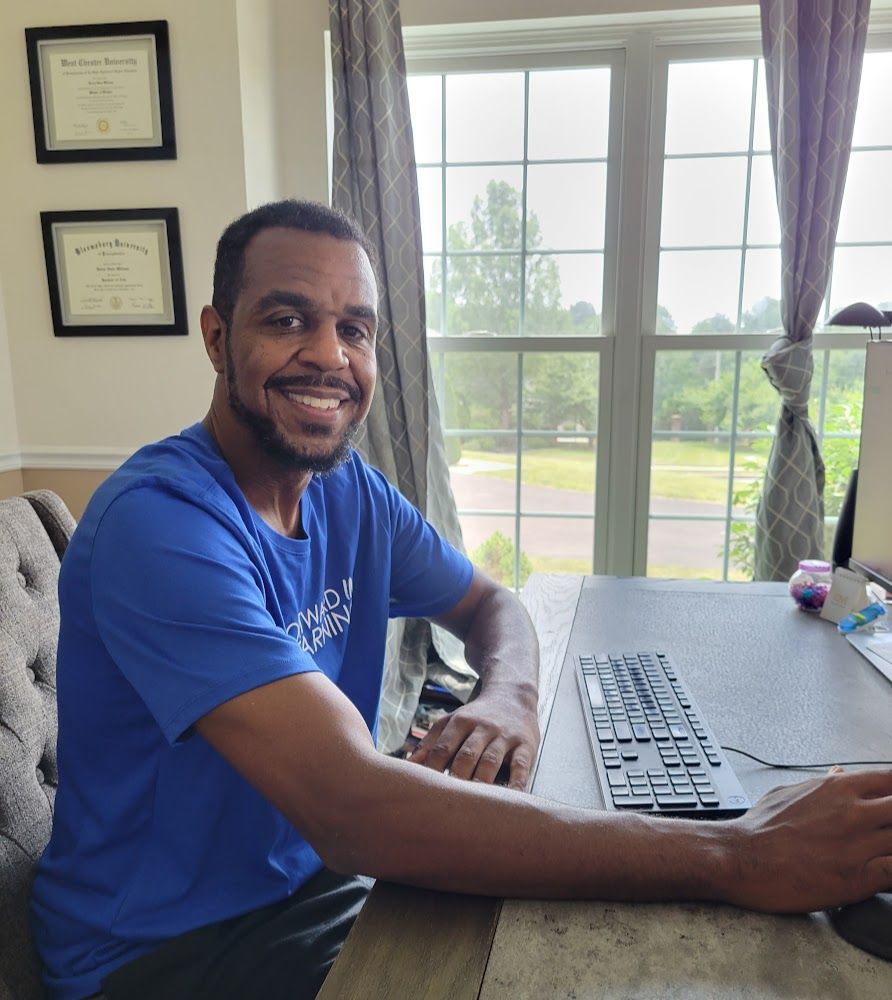 "Teaching students how to be a student has been an amazing experience."
Darryl Williams
Are you ready to learn?

Sign up today to stay connected and receive updates on new content, deals, newsletters and more!

Created with